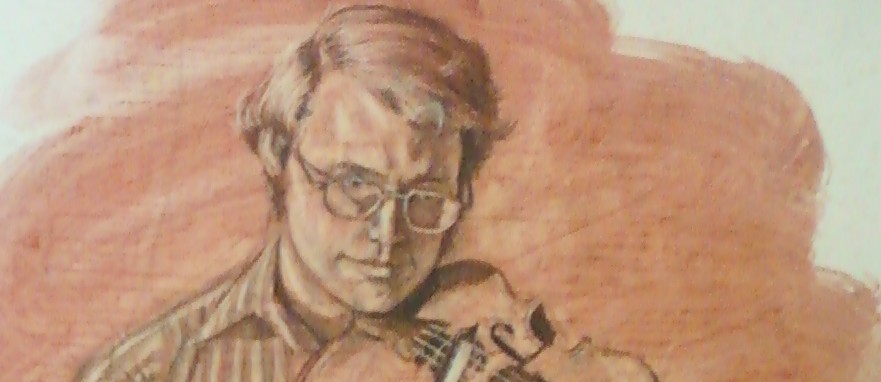 KEN WOLLBERG – Suzuki Violin Teacher
Ken began violin lessons at age 9 in Omaha, NE. Omaha offered excellent opportunities for musical development; junior orchestra, high school orchestra, all-city orchestra, pit orchestra for musicals.
Ken graduated high school in 1968.
He studied at Concordia Teachers College in Seward, NE, earning the BS in Ed in 1972.
– studied viola with Gerald Stanick at the Wisconsin Conservatory in Milwaukee.
– transferred to the University of Wisconsin, Milwaukee to study with Bernard Zaslav, receiving the BFA in viola in 1980.
– attended the Aspen Music Festival in 1979 & 1980 studying with violist Guillermo Perich.
– studied viola with William Preucil at University of Iowa, receiving the MFA in viola, 1987
– studied with Guillermo Perich at University of Illinois, Urbana 1988-1990.
When Perich retired in 1990, Ken ended formal studies to began focusing entirely on teaching.
– married Peggy Puckett in Urbana, November 23, 1991.
– moved to Seoul, Korea 1995 and finally to Goreville, IL 2000.
– attended short-term Suzuki teacher training mostly at the American Suzuki Institute, Stevens Point, WI. in 1983, 1984, 1991-95 & 2001 for violin books 1-7, 9 & 10.
Since 1974 to present, Mr. Wollberg has taught in the following programs:
Milwaukee Public Schools traveling violin teacher, 1974-1984
Conservatory of Central Illinois, Urbana, IL, 1985-1989
C-U Suzuki Violin (Ken's private studio), Urbana, IL, 1989-1995
Life & Culture Center of Saebyuk Church & private teaching, Seoul, Korea, 1995-1999
Korean Suzuki Association summer & winter camps, Taejon, Korea, 1996-2002
SIU Egyptian Suzuki School, Carbondale, IL, 2000-2002; 2011-2012
Talent Education School of Southern Illinois, Carbondale, IL, 2012-2014
John A. Logan Continuing Education, Carterville, IL (current)
Heart Strings Music Studio, Carbondale / Marion, IL (current)-SIviolin.com